Senior Leadership Team
---
Takeisha Davis, MD, MPH
Chief Executive Officer (CEO)
Dr. Davis has spent the last ten years at the Louisiana Department of Health and Hospitals (DHH) where she served as the Director of the Center for Community and Preventive Health, Medical Director and Assistant State Health Officer for the Office of Public Health (OPH).

Dr. Davis is a New Orleans native who earned a Doctorate of Medicine from Johns Hopkins University School of Medicine and a Master's in Public Health from Harvard University, has extensive experience in clinical care, community engagement and healthcare systems management.
---
Danielle S. Willis, CPA
Chief Financial Officer (CFO)
Danielle S. Willis, CPA has been a part of the New Orleans East Hospital family since October 2016, and previously served as Senior Financial Accountant, Finance Manager, and most recently as Interim Chief Financial Officer. Danielle possesses over nine years of finance and accounting experience including roles in public accounting, financial accounting and reporting and financial planning, forecasting and budgeting.

Danielle is a native New Orleanian, and has earned both a Bachelor's and Master's Degree from Jackson State University in Jackson, MS. Danielle is also a Certified Public Accountant licensed in both Louisiana and Mississippi.
---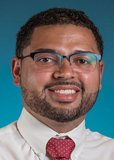 Danté Green
Chief Operating Officer (COO)
Prior to his role at New Orleans East Hospital, Danté served as the Project Consultant for the Franciscan Missionaries of Our Lady Health System (FMOLHS) Shared Services Division. He has also served as the first FMOLHS Administrative Fellow with a concentration in Materials Management, Process Improvement, and Hospital Activation; Administrative Resident at Tulane Medical Center; and Administrative Resident at HCA's Delta Division.

Danté has successfully led many hospital and system wide initiatives, including system wide pharmacy wholesaler distribution conversion, joint commission readiness, and business development.

Danté received a Bachelor of Science from Xavier University of Louisiana and a Master's of Healthcare Administration from Tulane University.
---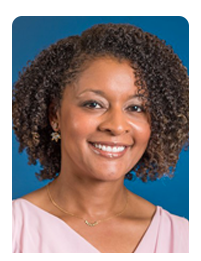 Candace Robinson, MD
Chief Medical Officer (CMO)
Dr. Candace Robinson received a Bachelor's degree in Chemistry from Xavier University, Tulane University Medical School, and completion of Emergency Medicine Residency at LSUHSC.

Previous experience: Former Medical Director of New Orleans East Hospital, staff physician at University Medical Center (formerly Charity Hospital of Louisiana and LSU Interim Hospital) St. Tammany Parish Hospital in Covington, Plaquemine Parish Medical Center in Port Sulphur, and the Ochsner Hospitals in both New Orleans and Slidell.
---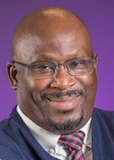 C.J. Marbley, RN
Vice President of Patient Care / Chief Nursing Officer (CNO)
Prior to joining the New Orleans East Hospital, he served in various administrative and clinical capacities within the LCMC health systems and the Heart Hospital in the New Orleans area. Prior to moving to New Orleans, CJ spent 23 years working in the Washington, DC and Baltimore area at DC General Hospital, Sinai Hospital, Chesapeake Medical Staffing Agency, and Greater Baltimore Medical Center. CJ started his career as a ED trauma nurse and later transitioned to ICU. CJ has also served as ED Director, ICU/CCU Manager, Director of Marketing and Recruitment, and Senior Director of Perioperative and Invasive Services. As Chief Nursing Officer, CJ is responsible for collaboratively providing direction, leadership and management for nursing and patient care services.

CJ is a native of Houston, TX, and went on to attend ­­­­­Howard University in Washington, DC for his BSN, and Stevenson University in Baltimore for his graduate studies.
---
Brion Stanford
Director Human Resources
Prior to joining New Orleans East Hospital, Brion Stanford served as the Human Resources Director of Merit Health in Biloxi, Mississippi. He has 17 years of healthcare management experience, working in the Human Resource department for both for-profit and not-for-profit hospital systems. Brion also previously served in the human resources departments of Whitney National Bank, Hibernia National Bank, and Lockheed-Martin, here in New Orleans. Brion is a certified Professional in Human Resources (PHR) and Society for Human Resources Certified Professional (SHRM-CP).
Brion received his Bachelor of Science from Louisiana State University in Marketing and Finance.
---